The Port Aransas based Sea Oats Group recently announced a $1.3 billion, 300-acre expansion of Cinnamon Shore, Mustang Island's premier new urbanism vacation community, featuring distinctive new home designs and a wide array of appealing amenities.
"Cinnamon Shore North has been enormously successful, with over $200 million in sales, and is now 85 percent sold out," said Jeff Lamkin, CEO of Sea Oats Group, developers of Cinnamon Shore. "The phase II expansion will take place over 15 to 20 years and will more than quadruple the size of the existing community."
Nestled behind 300 feet of protective dunes and just minutes from Corpus Christi, Cinnamon Shore is the ultimate expression of coastal living. The vibrant, master-planned new urban development on Texas' Coastal Bend combines elegant housing, work spaces, retail amenities, parks and recreational facilities in a highly livable, walkable seaside resort community. Nearby activities include links-style golfing, unique shopping, parasailing and charters, all effortlessly booked for residents and guests through Cinnamon Shores' exclusive concierge services.
Sea Oats Group began developing the 63-acre Cinnamon Shore North, phase I of its incomparable Texas Gulf Coast vacation community, in 2007. Its $275 million buildout includes home sales on 200 lots, 75 of which are multi-family residences, with a median price point of $1 million. Single-family homes start at around $636,000 and beachfront homes are priced from about $2.5 million.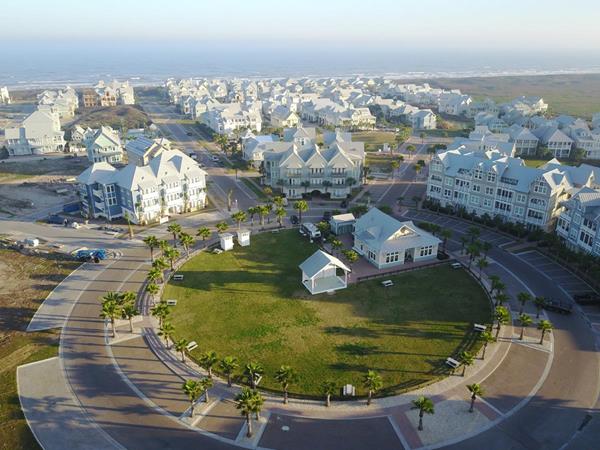 Several months ago Dale Rankin of the Island Moon Newspaper filed his weekly chapter of the Island Report on the Corpus Christi ABC affiliate KIII. Island Report: Closer Look At Cinnamon Shore Project