Corpus Christi, Texas - Feb 27, 2018 – The Corpus Christi Association of REALTORS® (CCAR) first market analysis of the year shows that the median price was down slightly at $236,250 while closed sales were up 9.5%, according to the January 2018 Padre Island Housing Market data report.
The real estate market on Padre Island will likely see an increase in activity in 2018 in large part due to the effect Hurricane Harvey had on the Port Aransas condominium market a mere 18 miles up the coast. Owners of vacation rental properties on Padre Island should be in for a banner Summer Season.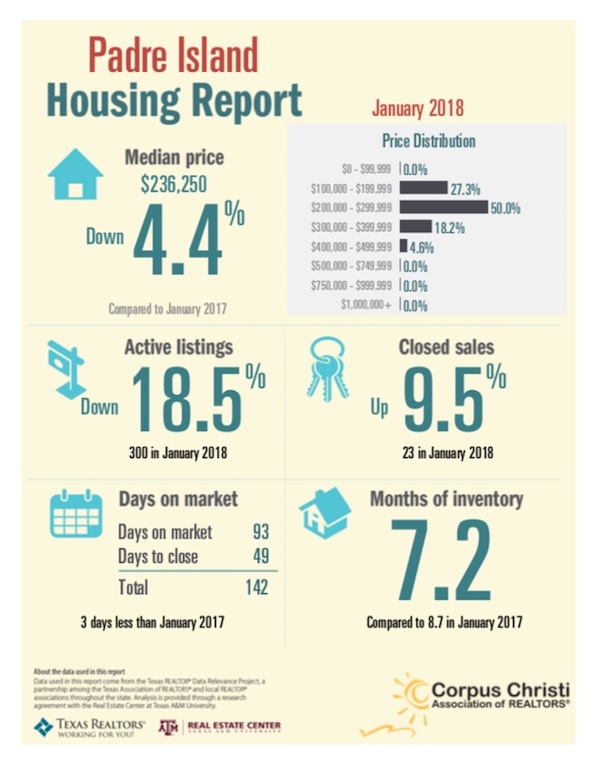 Keith McMullin is the Broker of Port Aransas Realty and Mustang Island Realty with a dedicated team of agents specializing in residential and commercial real estate in the Padre Island and Port Aransas real estate markets.
###