PORT ARANSAS, Texas - Feb 26, 2018 – The Corpus Christi Association of REALTORS® (CCAR) first market analysis of the year shows that 90% of the sales activity has been on properties priced under $300,000, according to the January 2018 Port Aransas Housing Market data report.
The real estate market in Port Aransas remains slow after Hurricane Harvey. Many property owners are busy making repairs and working to secure insurance claim settlements with adjusters, engineers and lawyers. This is especially true with large condominium complexes where the Home Owner Associations are responsible for windstorm and flood coverage.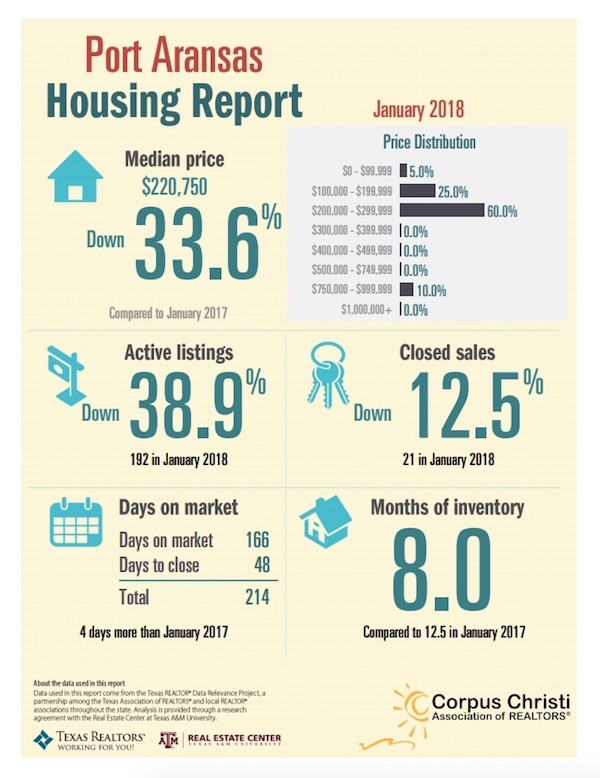 Inventory will be the determining factor in 2018 sales and pricing levels. As the year progresses and property owners complete repairs, more inventory will come on the market. It would appear that some condo repairs will continue into 2019.
Keith McMullin is the Broker of Port Aransas Realty and Mustang Island Realty with a dedicated team of agents specializing in residential and commercial real estate in the Padre Island and Port Aransas real estate markets.
###